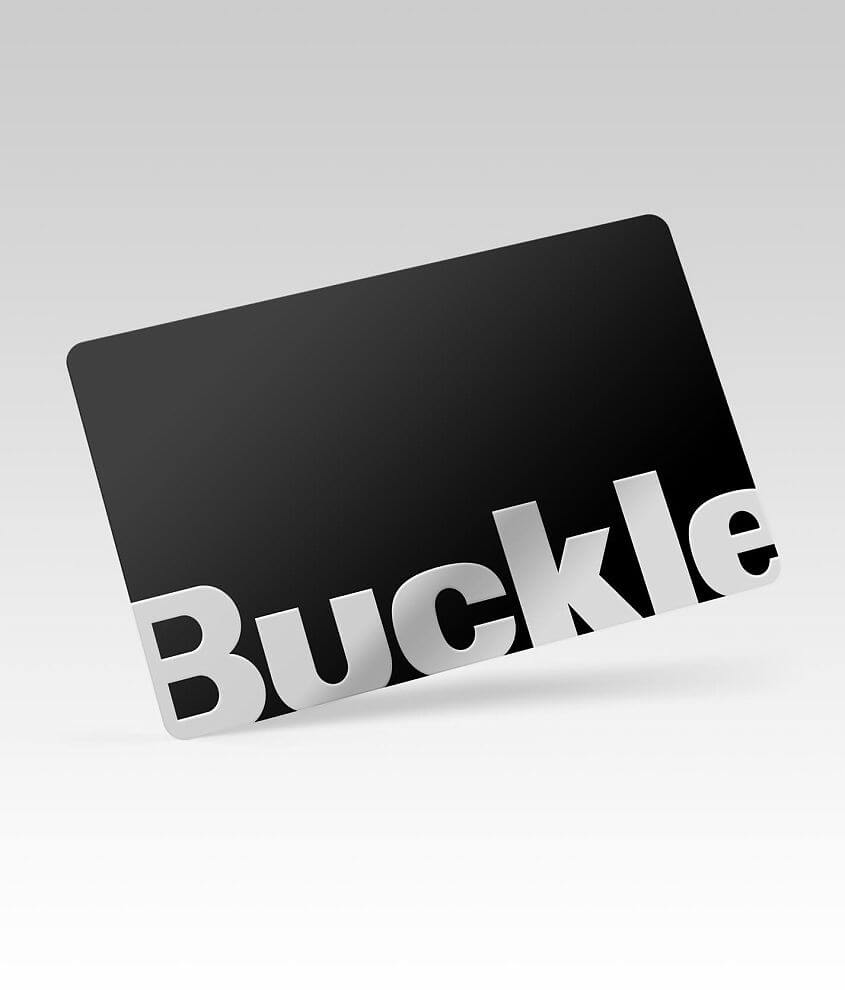 Buckle Gift Card
It's the gift that always fits!
Please fill in the TO and FROM fields and then select the amount.
Buckle Gift Cards can be used to make purchases online at Buckle.com or at any Buckle store.
Gift cards purchased with merchandise are presented in a folio and will be shipped in the box with the merchandise.
FREE SHIPPING OFFER: If your purchase includes only gift cards, we'll ship them free through the US Postal Service!
This item is excluded from further coupons, discounts, or other special offers.
ITEM NO. GIFTCARD
SKU GFT000
SPENDING YOUR GIFT CARD OR CERTIFICATE
Present your gift card as payment for merchandise at any Buckle location.
Purchases will be deducted from your gift card until the balance reaches zero.
You may also add value to the gift card at your local Buckle store.
Buckle is not responsible for lost or stolen cards. Depending upon what details are known regarding the purchase of the card, Buckle will make every effort to assist a guest in the event a gift card is misplaced.
Unless prohibited by state law, if your gift card has value remaining and is not used for 24 months, a non-use fee of $1.00 per month will be deducted from the card until the balance reaches zero.